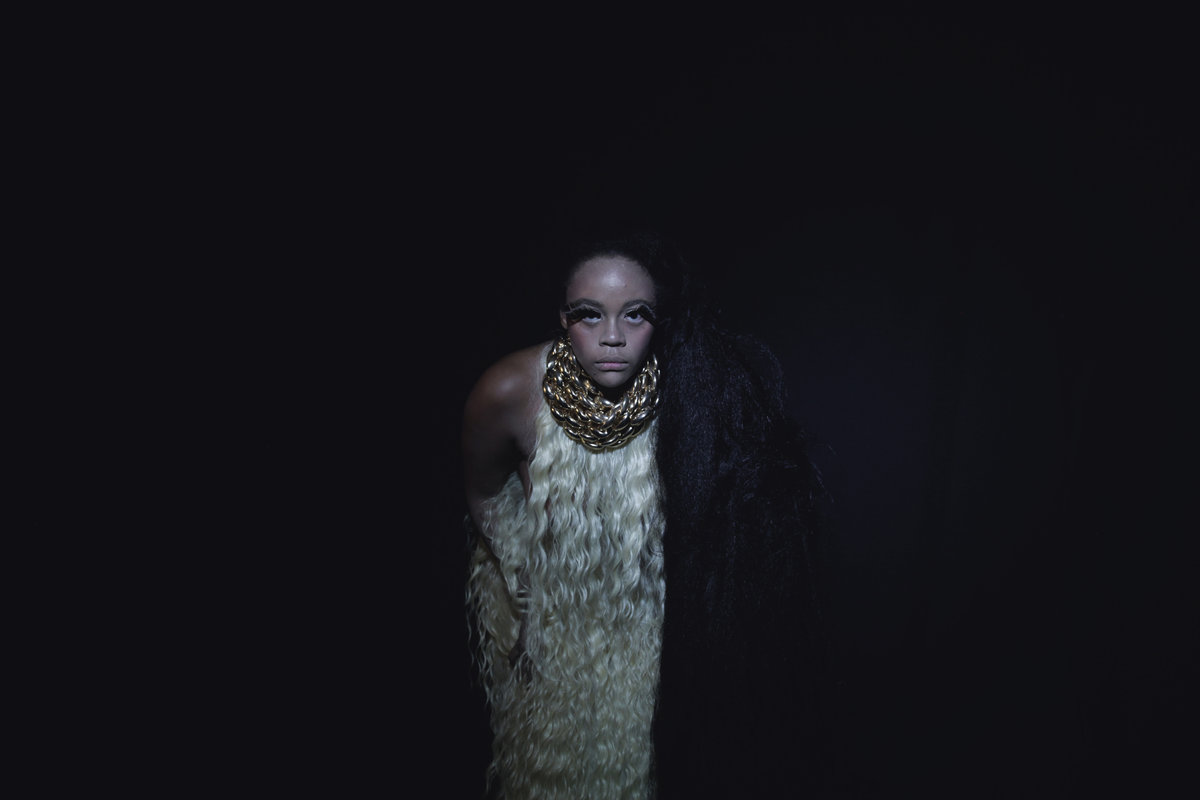 Vibrobath short for Vibroacoustic sound bath is a sound bath that you can FEEL—think the IMAX version of a traditional sound bath. The first of its kind, Vibrobath is a sonic massage that promotes deep transformative healing.

Participants lay comfortably sandwiched between a vibroacoustic sound pillow and/or table while experiencing a guided meditation into a multi-sensory journey.
This is a space where the ancient practice of sound healing meets the modern day science of epic-genetics.
My intention is to create an intimate environment that individuals can gather in community and find release, to feel good and find support to the emotional resistance accumulated in their bodies through habits of mordern daily.

" This gathering is the ultimate reset button".

About your Host:

I am Devi Mambouka a certified Sound therapist by the Globe Institute of Sound Healing and Jikiden Reiki practitioner.

I believe that feeling good is our divine right. I want to create an intimate environment where individuals can come together in community in order to find release, feel good, and find support to the resistance that our daily life naturally brings.

I have had the opportunity to create and offer Vibrobath at the Ace hotel, WeWork, Heal Haus, the YES Studio, and Vibrobath was recently featured on Buzzfeed!


1. The Limbic System is signaled to return to a calm state, and over time helps the body to become better at self-regulation and more resilient to stressors.
2. The Relaxation Response is activated, which creates a cascade of positive physical and emotional health benefits.
3. The heart rate slows and heart rate variability (HRV) improves, which is an indicator of stress resilience.
4. Blood pressure lowers, which reduces the risk of stroke and heart attack.
5. Muscles relax, which in turn can reduce pain from tension and spasms.
6. Pain lessens through a combination of increased relaxation and an increase of "happy" hormones.
7. Circulation increases, which nourishes the cells and organs.
8. The body returns to homeostasis
9. Spiritual awakening
To experience VIBROBATH™️ schedule a free 30 minute phone consultation with Founder Devi Mambouka
PRIVATE SESSIONS
Lie comfortably beneath a Vibrobath sound pillow and experience a guided meditation into a multi-sensory journey. Option to add personalized tuning fork acupressure and/or Reiki to your Vibrobath Experience.
Bonus: 1 hour follow-up phone spiritual coaching
$ 1 2 5 f o r 3 0 m i n u t e s
$ 2 7 5 f o r 6 0 m i n u t e s
$ 3 5 0 f o r 9 0 m i n u t e s
4 WEEK IN-HOME PROGRAM
Want to bring the magical experience of Vibrobath into your home while diving deeper into your practice? This is for you.
Combining the 3000 year old practice of Feng Shui with sound healing and spiritual coaching, we'll spend 4 weeks exploring the energy that surrounds your home in order to optimize your space.
PROGRAM INCLUDES:
Energy mapping of your home
Feng Shui adjustments and remedies
Personal shopping
Sonic Feng shui clearings and blessings
4 hours of sound ceremony to ground the new energies
3 hour online course and support
20% percent off all Vibrobath group classes for a year
T o t a l c o s t : $ 3 , 3 3 3
P a y m e n t p l a n s a v a i l a b l e , S c h e d u l e y o u r f r e e
c o n s u l t a t i o n t o d a y.
GROUP EXPERIENCES
Private group Vibrobath experiences are available upon request and or Sonic Feng-Shui for business and office space .
Please fill out the form below and we will get back to you within 24 hours.
N O T E : A Q U I C K P H O N E C O N S U L T A T I O N I S H I G H L Y R E C O M M E N D E D B E F O R E B O O K I N G A N Y S E R V I C E